At Mears Repatriation we offer a secure service for the transportation of Cremated Remains, (Ashes). For 90% of UK address to any other UK address we charge just £340.00+VAT. For the other 10% of cases we will give a full quotation. This service can take a few days as we incorporate it into our drivers schedules.

This assumes that the remains are packaged and ready for collection.
If we hold the Cremated Remains we will pack and label the remains. If not then the representative who collects them will label.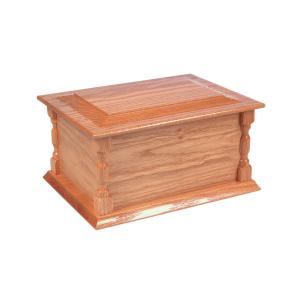 For an additional charge we will place the remains into a cremated remains casket, these cost between £80-£250+VAT, with a name plate to allow the remains to be kept at home or indeed buried in a Cemetery or placed in a Crypt.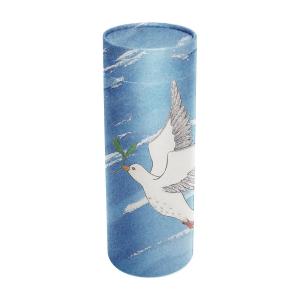 If the remains are to be scattered then this is not necessary but you may want to look at our range of scatter tubes.
Overseas transportation of Cremated Remains:
Due to new regulations Cremated Remains can now only be transported as far as the overseas airport. Then collected by the family or local Funeral Director.
The cost is usually between £350-£540 for European destinations and £630-£950 for the rest of the world.
Examples:
November 2017 UK to Adelaide, Australia - £900
21st August 2014 - Kimberly, South Africa to London UK - Cost to our Client £550 + VAT. (six day service)
19th September 2014 - UK (Clients Address) - Vancouver (to airport only) - Cost to Client £475.00 (no VAT).
4th March 2015 UK - Australia (Sydney Airport) - Cost to our Client £750.00
7th May 2015  UK - Kenya - Cost to Client £850.00
2nd June 2015 UK-Italy (Rome) - £545.00
2nd June 2015 London - Cheshire £345.00
17th October 2015 UK - Australia (Melbourne Airport) - Cost to Client £775.00
26th November - 

Canada

 – specifically to Ottawa Macdonald-Cartier International £750.00

It is worth pointing out that you will be dealing directly with us, a specialist repatriation company, and not just an agent for a courier company. We are full members of the National Association of Funeral Directors.
The total cost will be quoted on an individual basis.
Full National and International Repatriation services for Cremated Remains and Ashes.

Advice on all Repatriation documentation and casket requirements for:

UK authorities

All Embassies & Consulates

All major airlines



Documentation delivery service for Embassies & Consulates in London.


Regulations differ from Country to Country and we are only too please to advise you on specific requirements for the required destination.

Even if you are taking the Remains abroad yourself. 


Translation services for official documents, i.e. death certificates, invoices & reports.


Freight booking services and airway bill production if required.



Collection and delivery service throughout the UK 24 hrs per day, 7 days week

                   

Urns suitable for international transit including zinc lining of traditional wooden urns.