Repatriation from/to Scotland
Many people, even those who have lived and worked in Scotland for decades, request that they are repatriated to a final resting place in their "homeland".

With our own transportation vehicles and staff in Scotland, based in Edinburgh and Glasgow, we repatriate loved ones to all four corners of the globe.
Co-ordinated for our Manchester and London offices, near to all Embassies, our staff work in an efficient, discrete and dignified manner to complete your loved one's final journey. Tracked at all times for your peace of mind.

With back up from our local Staff based in Glasgow and Edinburgh. You will be given a named contact within our company who will be your contact during the repatriation. In addition our local employee will make contact with you to arrange the collection of documents, clothes and the like.

And remember our 'progress tracker' on our website for your complete peace of mind.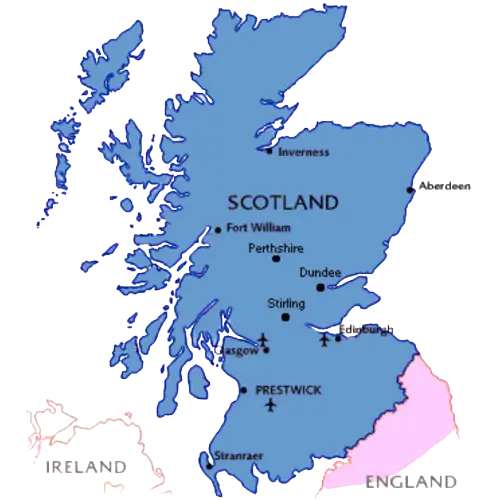 We regularly repatriate from Scottish airports such as Glasgow and Edinburgh. But if flights are not available we have a fleet of six discrete transfer vehicles travelling the length and breath of the country. Travelling from Scotland to Heathrow airport at least twice a week. If this journey is necessary our charges will increase by about £450.00.

We offer a repatriation service to any destination. Once you have decided to entrust your requirement to our company you will be looked after by one named member of our staff throughout. A flight can usually be booked within a few hours for all repatriations once all necessary documents have been obtained.
Consult our 100's of review and leave your own