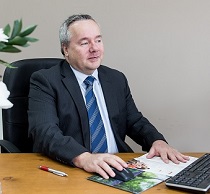 "Our trusted overseas Partners and Contacts are our strength"
Steven Mears has spent his working life building up a vast network of professional contacts and trusted companies which allows us to organise repatriations between almost all Countries in the world.
With our multilingual staff and local contacts we take all of the responsibility allowing you and your family to concentrate on your own wellbeing.
From our World Wide Logistics Centre our team coordinate every step of the repatriation from the initial contact to the final Customs clearance at the receiving airport. 

Please contact our Repatriation Head Office for details of our repatriation service to the UK from overseas.
Mears Repatriation is here to help you with arrangements in whichever Country you or the person who has died is in. Using our Worldwide knowledge and that of our local Partners we act swiftly to set into motion our emergency repatriation service.
You can choose to arrange a burial or cremation within the local territory, or you may prefer to have the deceased returned to their Country of origin.

Our team will discuss all the options with you to allow you to make an informed decision.


Our services to help you would include some of the following, depending on your unique situation. 
Mears Repatriation Service is known to Consulates and Embassies all around the world. A modern company that is used to communicating in many different languages within the confines of a vast range of different cultures. To this end we are able to offer a Repatriation service to and from most countries. 
Regular contact with our network of agents worldwide enables us to effect the repatriation. We carry out the transportation from the place of  death, arranging all the relevant documents and permits that are required.
A simple coffin for transportation purposes only helps to reduce the cost.
Full local embalming by qualified personnel to allow for the repatriation will be arranged.
Translation services for death certificates.
We arrange for documentation to proceed through customs clearance as quickly as possible and arrange handling at the airport for the deceased to be collected from the aircraft . 
Collection of  the deceased from any airport for transfer to the local funeral director is always available.
Collection and delivery service throughout the world 24hrs per day, 7 days week
Please 
contact our repatriation headoffice
 for details of our repatriation service between all countries.